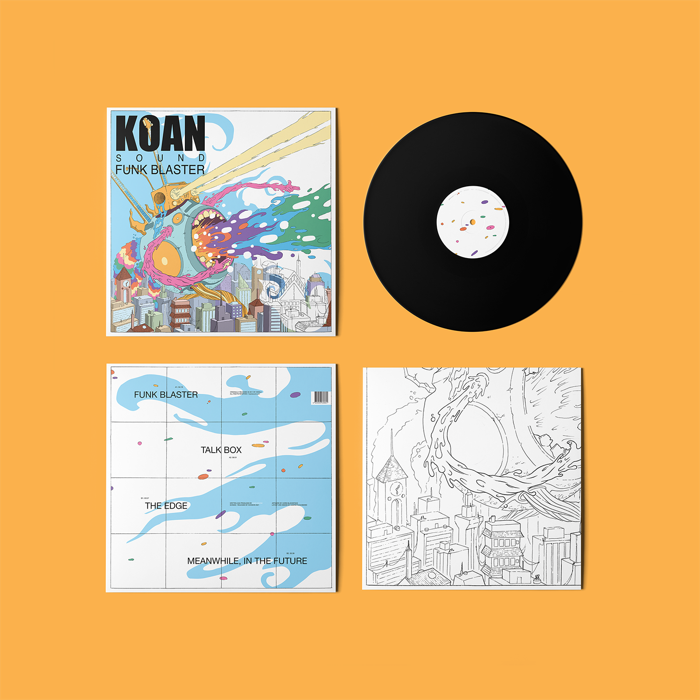 Funk Blaster 12" + Coloring Book Poster
Happy 10th Birthday Funk Blaster.
180g heavyweight vinyl
Full sleeve artwork
24" square coloring book style poster
A1. Funk Blaster A2. Talk Box B1. The Edge B2. Meanwhile, In The Future
Artwork by Chris Blackstock Originally released in 2011 by OWSLA
Please note: this item is a pre-order and will begin shipping in the new year.